Over the last couple days, I've had two individuals lodge complaints that I've unethically copied the Sara Doily Rug Pattern from Hennas Boutique. In these two cases, one purchased this pattern from this shop, while the second purchased from my Artfire shop. Well, I want to clarify, in case there are others thinking the same ....
This is the
Dream Doily Rug
. It is a public domain pattern that comes from
Coats and Clark's Book 184 - Rug Yarn Bazaar
from 1968. I've had this pattern in my shop for the last 5 years.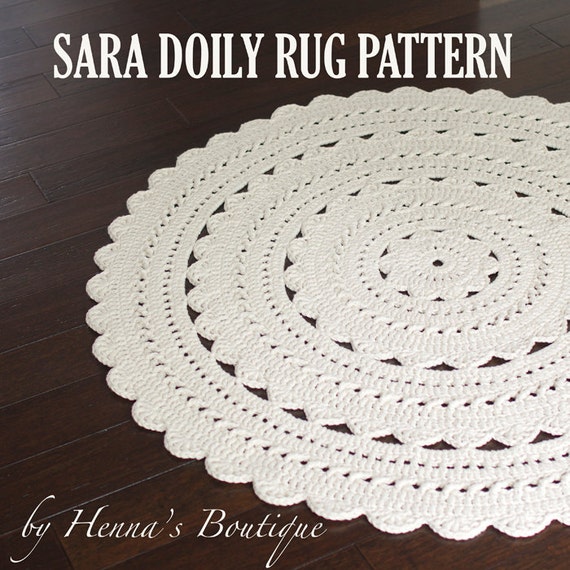 This is the
Sara Doily Rug
, an original design of Henna's Boutique. It does appear quite similar to Coats & Clark's Dream Doily pattern, however, I have not purchased the Sara Doily Rug, so I cannot say where the differences may be.
I do, however, want to say that the Dream Doily Rug in my shop is NOT a copy of the SARA Doily Rug, and if you are wanting to purchase the Sara Doily Rug, please follow the above link. I am not going to refund purchases because it is not the Sara Doily Rug.
Thanks for dropping by,
Lorrie