Here is another South Maid Crochet Craft Pattern that was tucked inside a Leisure Arts book. This one is Leaflet 1157 and it was free with purchase of their yarn back in 1994. I do not see a redistribution clause on the leaflet, so I'm sharing here with you.
Here is how to make an adorable Santa decoration using balloons, crochet thread and crochet thread stiffiner (I'd think that a mixture of 1/2 white glue and water would work just as well), and felt, ribbons and pompoms.
Leaflet Front: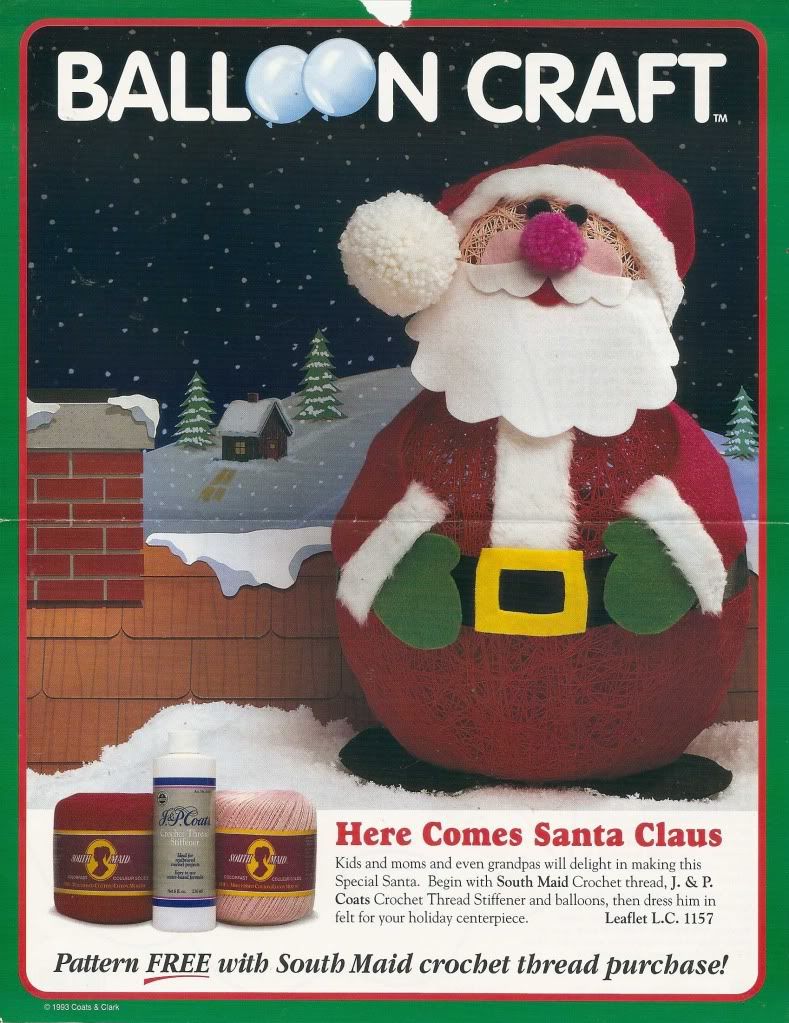 Leaflet Back: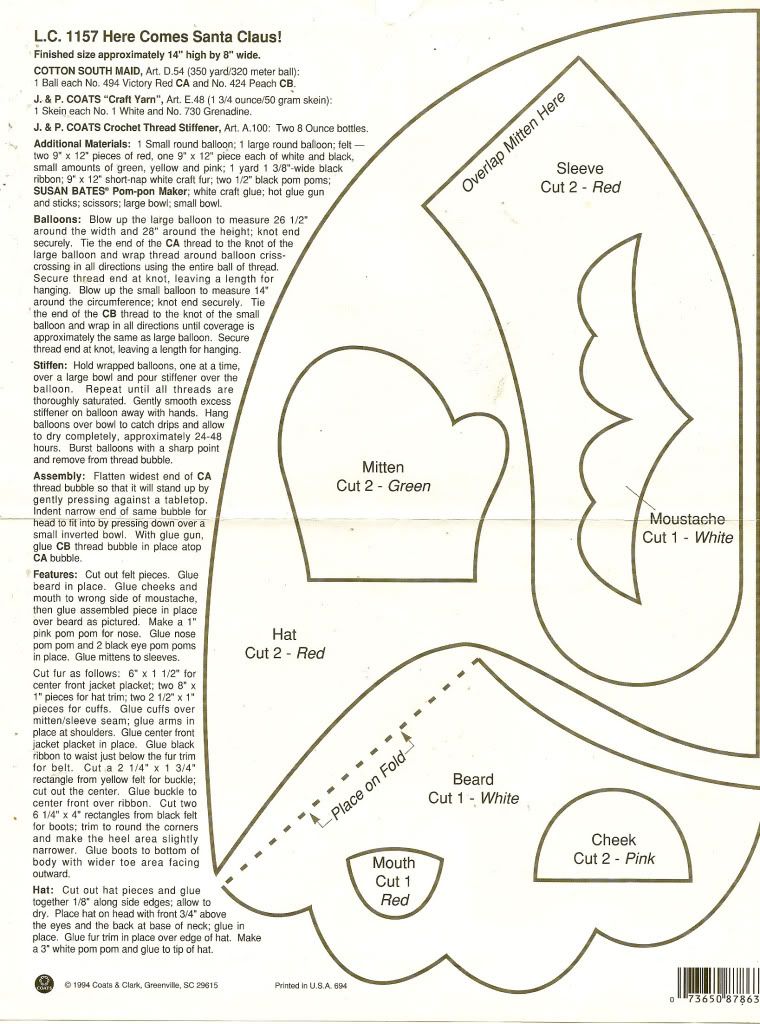 To print, click to enlarge and then copy/paste to a word document on your harddrive.
This would fall into a great activity to work with your school age children to get them involved in holiday activities. Of course, there would be no reason that you couldn't improvise and create different characters as well ... round grandmas, snowmen, etc.
Thanks for dropping by,
Lorrie