Tucked away inside a nightgown pattern, I found a sheet large sheet (folded into a pamphlet) that contained several patterns designed for the Knitting Knobby.

It seemed a shame to just toss it to the Recycle bin, so I'm posting the patterns here and perhaps, if you happen across a Knitting Knobby (or already use one and could use some extra patterns) you will be able to use them. (As there was no date or copyright references, I feel comfortable that these are public domain).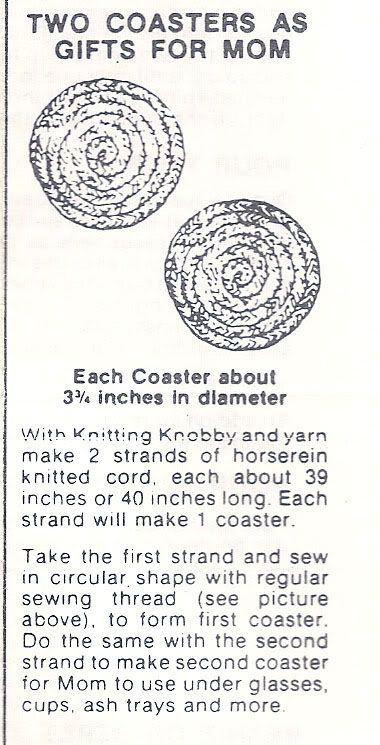 Knitting Knobby Applique Flower

Knitting Knobby Leash / Collar


Knitting Knobby Beanie or Beret
To print any or all of these, click on the pattern to enlarge and then copy/paste it to a document on your computer.
Again, I hope this end up being useful to someone out there.